My Team
Together, my staff and I are committed to providing an exceptional client experience.
If you need to schedule an appointment or request other service, please let us know. We will respond promptly.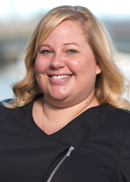 Pamela G Grimes
Associate Financial Representative
Office 920-435-7597

Pamela has been a part of Aaron's team since 2017.  Prior to joining Aaron's team, she studied at Calvin College in Grand Rapids, Michigan and has worked with other senior financial representatives, as well as a field director/financial representative, at Northwestern Mutual. 
As an Associate Financial Representative Pamela specializes in client service and supporting Aaron as he focuses on building his practice and maintaining close client relationships. Pamela is the liaison between the network office, home office, Aaron, and his clients and she works hard to ensure the continuation of an efficient, effective, and organized office.
Outside of the office, Pamela enjoys spending time with her fiance Mike as well as her friends and family.  Currently Pamela and Mike are planning a tropical destination wedding for 2018!  Pamela has a passion for sports, basketball and football especially, and had the opportunity to coach high school girls basketball in the area for two seasons.  With the free time she has left Pamela can be found reading, hand making cards, cross-stitching, or finding something at home to re-organize.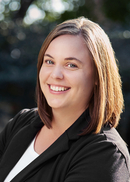 Erin Wiskerchen